Why get an Appraisal?
Obtaining a loan is the most common reason for ordering an Appraisal, however, there are other reasons to get one: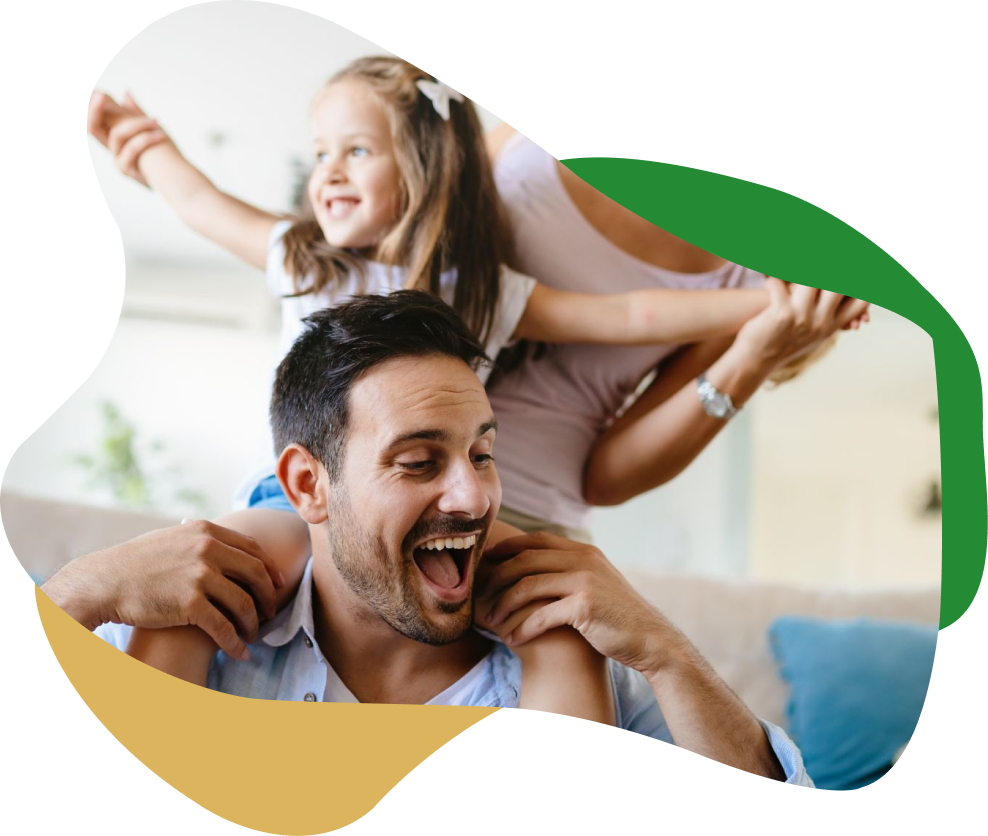 "Josh Settersten, was AMAZING to work with. Really really good at what he does. Professional, trustworthy, good listener and tries to get you the best deal out there. I learned so much about getting a mortgage from him. He delivered on all fronts. I am glad I had him in my co
…
rner to navigate through the whole lending process. If you want someone to save you time, energy, and money, Josh is your guy!!!"

"Josh helped tremendously throughout the entire process of purchasing our first home. He was excellent at communicating and overall exceeded our expectations. I would highly recommend working with Josh!"

"I can not say enough great things about Brandon Wunder! Our loan was complicated to say the least, and Brandon and his team were there with me every step of the way! With every problem he communicated and found a way to solve them. I was so nervous about this process and Br
…
andon was truly transparent about everything. Please even if you don't think you would ever qualify call him! He works miracles! We just closed and could not be happier! THANK YOU!!"



"Groves Capital is the BEST!! Before purchasing my home, I spoke with several brokers and it was such a hassle. I mean seriously, the initial broker I was working with made me want to give up on buying a house entirely.. And then Groves Capital came along! This dream team rea
…
lly made it happen and kept me headache-free. I worked with Aleyna, Chris and Michael Paluba - all of whom I can't speak more highly of. I had an open line of communication with the team throughout the process, and they did an incredible job laying out everything I needed to take care of by specific dates, which was incredibly helpful for a first-time home buyer. Once we closed on the house, they were genuinely excited for me which was a great feeling. There is no doubt that I will use Groves Capital for any future real estate transactions."

"Great company and an awesome team to make it happen an easy and smooth process thanks guys."

"I had the great pleasure of working with Josh. Not only was he super accommodating but he helped me every step of the way! For me personally, this was the first time I ever bought a home and I can certainly say that without Josh it would not have been as smooth! Thank you ag
…
ain and I recommend anyone to work with Josh!"

"June An is the best! Super attentive, responds quickly, and is always there for you every step of the way. I've used him for both second home loan, primary home refi, and heloc loans and every time has been a wonderful experience. He acquired great rates, handled all of my q
…
uestions with ease, and made everything very smooth and fast. I've recommended him to multiple friends! 👍🏼"
What are Appraisal Methods?
There are 3 common approaches, or Appraisal Methods, used by Appraisers to establish property value. After a thorough exercise of all 3, a final value estimate is correlated. When evaluating single-family, owner-occupied properties, the Sales Comparison Approach is heavily weighted by an Appraiser.
Cost Approach
A formula is used to obtain the property value: Land value (vacant) added to the cost to reconstruct the appraised building as new on the date of value, less accrued depreciation the building suffers in comparison with a new building.
Sales Comparison Approach
The Appraiser identifies 3 to 4 comparable comps, recently sold properties in the neighborhood, ideally, sold in the previous 6 months and within ½ mile of the subject property. A comparison is done between the recently sold properties and the subject property including square footage, number of bedrooms and bathrooms, property age, lot size, view, and property condition.
Income Approach
The potential net income of the property is capitalized to arrive at a property value. Capitalization is the process of converting a future income stream into a present value. This approach is suited to income-providing properties and is used in conjunction with other valuation methods.
Who owns the Appraisal?
The mortgage company owns the appraisal even though the borrower paid for it. This is because the mortgage company orders the appraisal on the borrower's behalf, and the Appraiser lists that mortgage company on the report. The borrower does have the right to receive a copy; however it's the mortgage company's discretion to give the borrower the original appraisal report.
Can another mortgage company be used after the completed appraisal?
Yes. In most cases you will not have to pay for another appraisal if you change your mortgage company, and depending on the loan program typed, the first lender can transfer it to the new lender. Some appraisal firms may charge a small fee because additional clerical work is required to reflect the new mortgage company; this is called an "Appraisal Retype Fee". The original mortgage company has the right to refuse to transfer the appraisal to another lender. In this case, a new appraisal is needed.
Who determines the market value of a property?
The property seller sets the price, especially for residential property, not the Appraiser. Sellers usually don't order an appraisal because they want to obtain the highest price for their home and therefore don't want to be bound by the Appraiser's assessment.
The real estate agent receives a percentage of the price as compensation and often represents the seller in the transaction and assists them in setting the sale price. They perform a Comparative Market Analysis (CMA), which real estate agents in most states are allowed to perform without an Appraiser's License or Certification. The CMA is vital to the agent's preparation for a listing examining recent property sales in the neighborhood to arrive at a listing price. Typically the agent will suggest a price to the seller based on the CMA however the seller may choose to list their property for a higher price.
How can I assist the appraiser?
It's to your advantage to help the Appraiser perform the assessment by providing additional information: