Why get an Appraisal?
Obtaining a loan is the most common reason for ordering an Appraisal, however, there are other reasons to get one: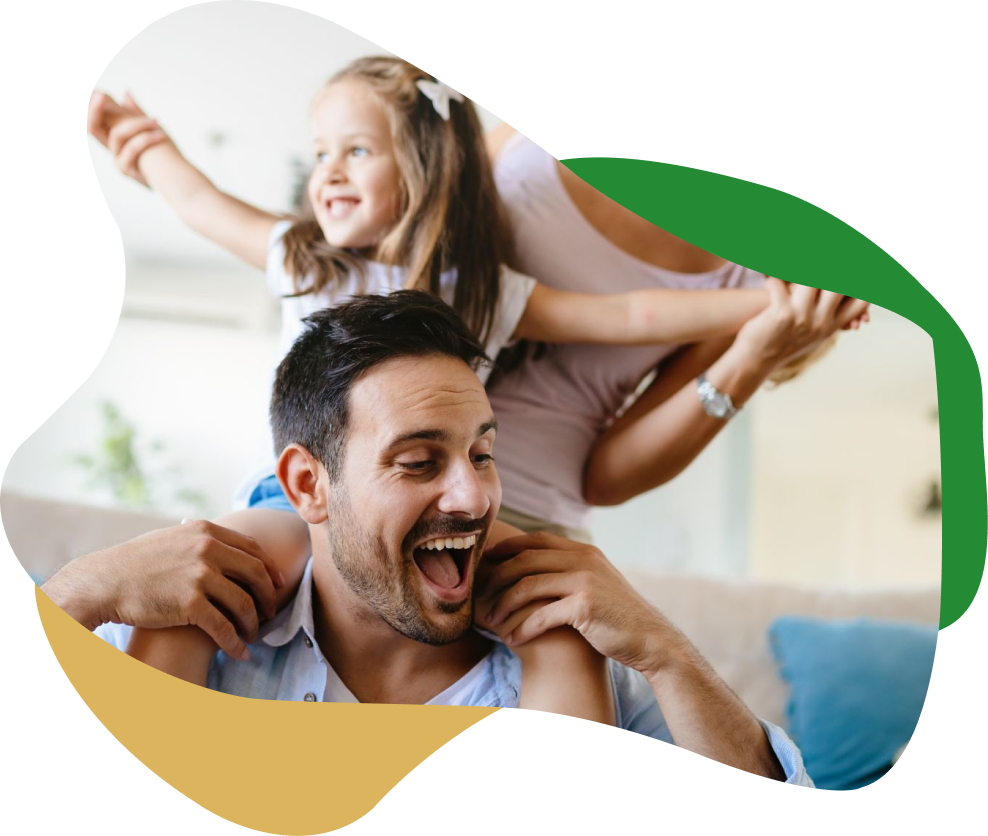 "Mike Reeves was absolutely amazing. The best loan officer I could have asked for. He was there every single step of the process and answered all my questions immediately. I would HIGHLY recommend him to anyone looking to purchase! Great attitude, can do it spirit, and very k
…
nowledgeable!"

"I recently had the pleasure of working with Lance Gebhart on my journey to becoming a first-time homeowner, and I cannot express my gratitude enough for the outstanding service he provided. From the initial stages of the homebuying process to well beyond the closing, Lance
…
Gebhart consistently demonstrated an unparalleled level of dedication and expertise. His commitment to ensuring a successful transaction was evident in every interaction. One of the standout qualities of Lance is his unwavering support even after closing. Many brokers might consider their job done at that point, but Lance continued to assist and provide valuable insights, showcasing a true commitment to client satisfaction. Thank you, Lance, for making my dream of homeownership a reality and for your ongoing support!"

"I had an incredible first experience with Groves Capital. I was thoroughly impressed with Kristin Howard's ability to consider all options to find solutions using her vast knowledge and experience. Despite a few challenges, she always put in the work to find a way forward be
…
cause there are no roadblocks with Kristin. I will certainly be returning to with Kristin & Groves Capital at my first opportunity."

"Very professional and spent the time and effort needed to complete the loan despite many obstacles Kristen Howard NEVER gave up and placed the loan"

"We just bought a house with the help of Chris Mishima! He was our realtor AND our mortgage broker, which are both difficult jobs separately, yet he did them both so well. The odds weren't always in our favor, and Chris fought hard for us to get the best deal possible. We are
…
so thankful to Chris and his team at Groves Capital!"

"Ashley was very helpful and was very pleasant to deal with!"

"Kristin was hands down the most dedicated and hard-working loan specialist I have ever witnessed. I have closed over 10 loans in the last 3 years, and Kristin was hands down the most experienced, knowledgeable and dedicated person I have ever seen. I personally had a pair
…
of very challenging loans to close at the same time and she was on top of everything every step of the way. She wouldn't take no for an answer when trying to find a lender to take on my especially difficult situation. Her communication was excellent! Kristin is honest, aggressive and passionate about her business. This was my first time dealing with Kristin and I would recommend working with her and her team without any hesitation. I am already working on loan #3 with Kristin and her team!!! Thanks again!! YOU MADE IT HAPPEN!!! 10 STARS!!!!!"
What are Appraisal Methods?
There are 3 common approaches, or Appraisal Methods, used by Appraisers to establish property value. After a thorough exercise of all 3, a final value estimate is correlated. When evaluating single-family, owner-occupied properties, the Sales Comparison Approach is heavily weighted by an Appraiser.
Cost Approach
A formula is used to obtain the property value: Land value (vacant) added to the cost to reconstruct the appraised building as new on the date of value, less accrued depreciation the building suffers in comparison with a new building.
Sales Comparison Approach
The Appraiser identifies 3 to 4 comparable comps, recently sold properties in the neighborhood, ideally, sold in the previous 6 months and within ½ mile of the subject property. A comparison is done between the recently sold properties and the subject property including square footage, number of bedrooms and bathrooms, property age, lot size, view, and property condition.
Income Approach
The potential net income of the property is capitalized to arrive at a property value. Capitalization is the process of converting a future income stream into a present value. This approach is suited to income-providing properties and is used in conjunction with other valuation methods.
Who owns the Appraisal?
The mortgage company owns the appraisal even though the borrower paid for it. This is because the mortgage company orders the appraisal on the borrower's behalf, and the Appraiser lists that mortgage company on the report. The borrower does have the right to receive a copy; however it's the mortgage company's discretion to give the borrower the original appraisal report.
Can another mortgage company be used after the completed appraisal?
Yes. In most cases you will not have to pay for another appraisal if you change your mortgage company, and depending on the loan program typed, the first lender can transfer it to the new lender. Some appraisal firms may charge a small fee because additional clerical work is required to reflect the new mortgage company; this is called an "Appraisal Retype Fee". The original mortgage company has the right to refuse to transfer the appraisal to another lender. In this case, a new appraisal is needed.
Who determines the market value of a property?
The property seller sets the price, especially for residential property, not the Appraiser. Sellers usually don't order an appraisal because they want to obtain the highest price for their home and therefore don't want to be bound by the Appraiser's assessment.
The real estate agent receives a percentage of the price as compensation and often represents the seller in the transaction and assists them in setting the sale price. They perform a Comparative Market Analysis (CMA), which real estate agents in most states are allowed to perform without an Appraiser's License or Certification. The CMA is vital to the agent's preparation for a listing examining recent property sales in the neighborhood to arrive at a listing price. Typically the agent will suggest a price to the seller based on the CMA however the seller may choose to list their property for a higher price.
How can I assist the appraiser?
It's to your advantage to help the Appraiser perform the assessment by providing additional information: